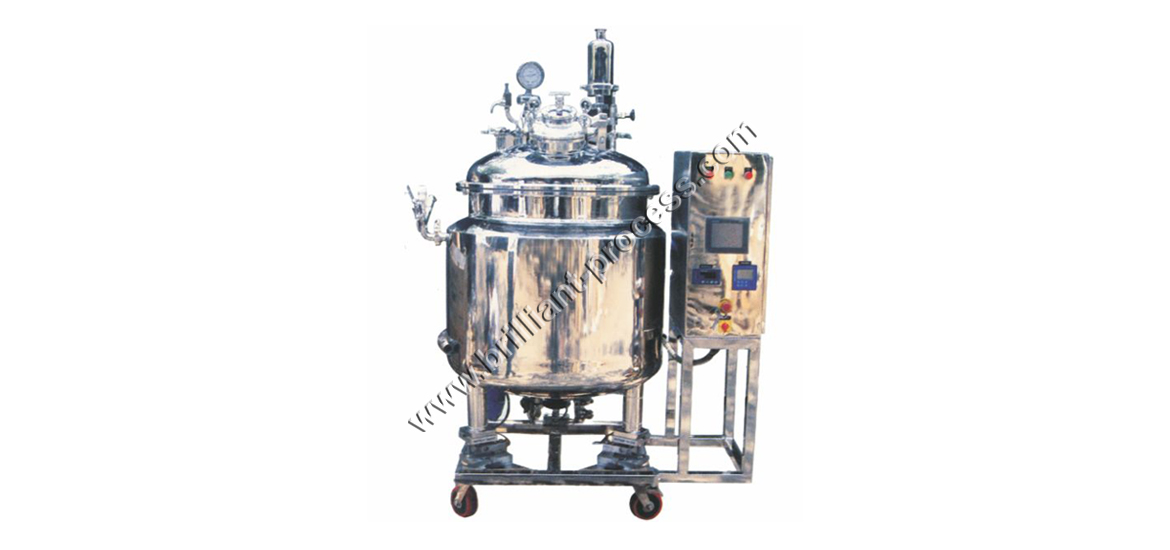 ---
Product Code : BSLV-24
Brand Name : BRILLIANT PROCESS
Capacity : 20 to 10000 Ltrs.
Salient Features :
Complete vessel design as per ASME Code.
Instrumentation & connections comply with BPE & EHEDG guideline.
Zero dead leg Aseptic design Flush Bottom Outlet diaphragm valve.
Vessel design & fittings are designed for CIP / SIP able.
Volume monitoring by Load Cells, PH conductivity.
No stagnant point to avoid bacterial growth.
It is polished to high degree of finish and electro polished to the Ravalue of 0.4.
Provided with Nitrogen purgin system and 0.2u Vent filter.